Chloé - Brussels' Kitchen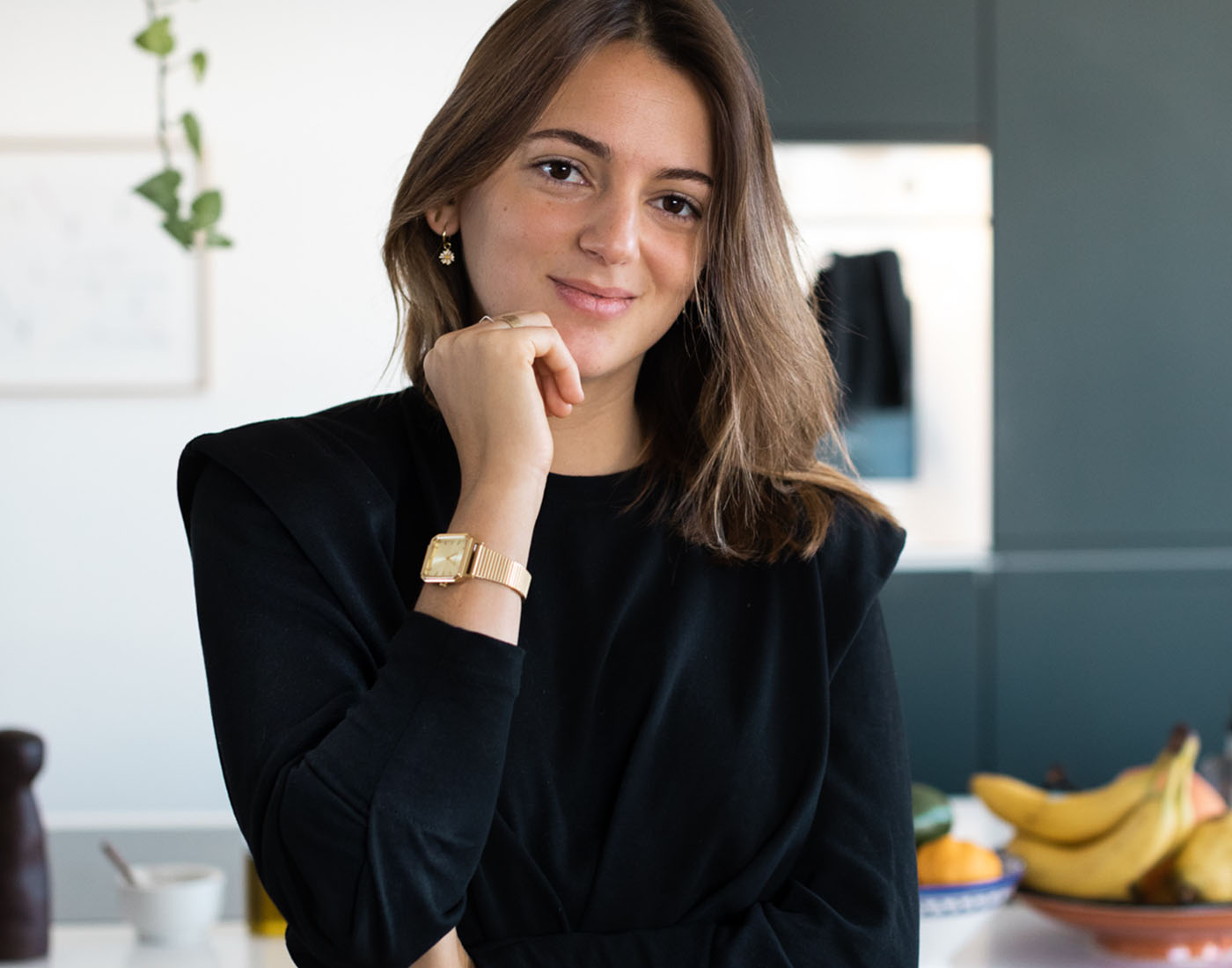 Chloé Roose is the creator of the blog Brussels'Kitchen. At 31 years old, this sparkling and determined woman is at the head of an essential guide in the Horeca sector in Brussels.
Through this interview, she tells us more about what drove her to create her company and the values she wants to share through Brussels'Kitchen.
Introduce yourself in a few words and tell us how your background led you to launch Brussels'Kitchen.
My name is Chloé Roose, I am 31 years old. First of all, Brussels'Kitchen is not related to my school career since I studied interior architecture. I wanted to share the beautiful and the good, because I have always been used to eating outdoors with my parents, with my family and to enjoy receiving guests at home. It is this passion that I want to share through Brussels'Kitchen. 
Describe in a few words the concept behind Brussels'Kitchen?
Brussels'Kitchen is above all a guide, so the idea is to reference good places to eat and drink in Brussels according to a set of relatively subjective criteria that define the world of Brussels'Kitchen today. It will be places that pay special attention to the decoration, the visual identity but especially to the cuisine, the origin of the products, the history of the chef for example. This is the guiding part of Brussels'Kitchen, the main pillar. The second pillar is the event part since we organize monthly events with Brussels' chefs.
What values are you trying to promote through Brussels'Kitchen?
Brussels'Kitchen is a lot of kindness, since we put forward addresses without any counterpart. Many people think that restaurants pay to be on Brussels'Kitchen when they don't! It's just addresses that we think deserve to be recognized! So there is a lot of kindness and we feel it from the chefs because it's by asking for nothing in general that we get the most in return.
What is the achievement you are most proud of?
I had a bit of a complicated period with Brussels'Kitchen because I separated from my partner with whom I had created the project at the very beginning. What I'm most proud of is not so much a particular achievement, but it's that I managed to get everything up and running again afterwards. There was a lot of work and there were a lot of things that had paused and needed to be restarted. The writing of my second book and the launch party of my second book, which was a phenomenal success, was for me a second start in this entrepreneurial adventure. 
What is the next project for Brussels'Kitchen?
The next project for Brussels'Kitchen was a Christmas pop-up that was postponed. The second project for Brussels'Kitchen is the release of a third book which will not be a guide this time but will be a recipe book, of the best recipes of the best chefs in Brussels.
What is your main motivation in building this project? What drives you on a daily basis?
There are several things. There is the desire to make people discover the work of these craftsmen, these chefs, to highlight them because many of them deserve to be known and recognized. Then, from a more personal point of view, I really want to carry out projects that make me proud, that make me want to go further. I don't like to stay in a routine, so accomplishing projects will make me want to do more, in the end it's a virtuous circle!
"Nothing is impossible, you just have to give yourself the means to do it."
Chloé Roose
What would be the most valuable advice you would give to a woman who wants to embark on her own adventure?
Through all these years, I have learned that it is not enough to have an idea, everyone has good ideas but that you have to know how to implement it in a different, innovative, efficient way. The second advice is perhaps related to my sector, the Horeca sector. It is to never skip on details because details can make all the difference, we see it as much in a restaurant as in customer service for example. The important thing is to never neglect anything that could make the experience have something extra and also, always address customers with empathy.
What is feminism to you ?
For me, feminism is equal opportunity. Men and women are certainly different on the physical aspect, but I think we deserve exactly the same treatment on the other hand. The challenge for me today is to become aware that there are a lot of little things that need to be questioned and that are sadly part of everyday life. I am thinking particularly of language where there are words in masculine and others exclusively in feminine. To say that things are girls' things, toys for girls no longer have a place in language today.
How would you define the spirit of the Amalys woman ?
For me, the Amalys woman is a woman who takes risks. That's a little bit the definition of the woman entrepreneur in my opinion. It's a person who doesn't stop at a certain framework, who will give herself the means to realize her dreams, to carry out her projects, it's a definition in which I find myself quite well!
Discover
HER FAVORITE AMALYS