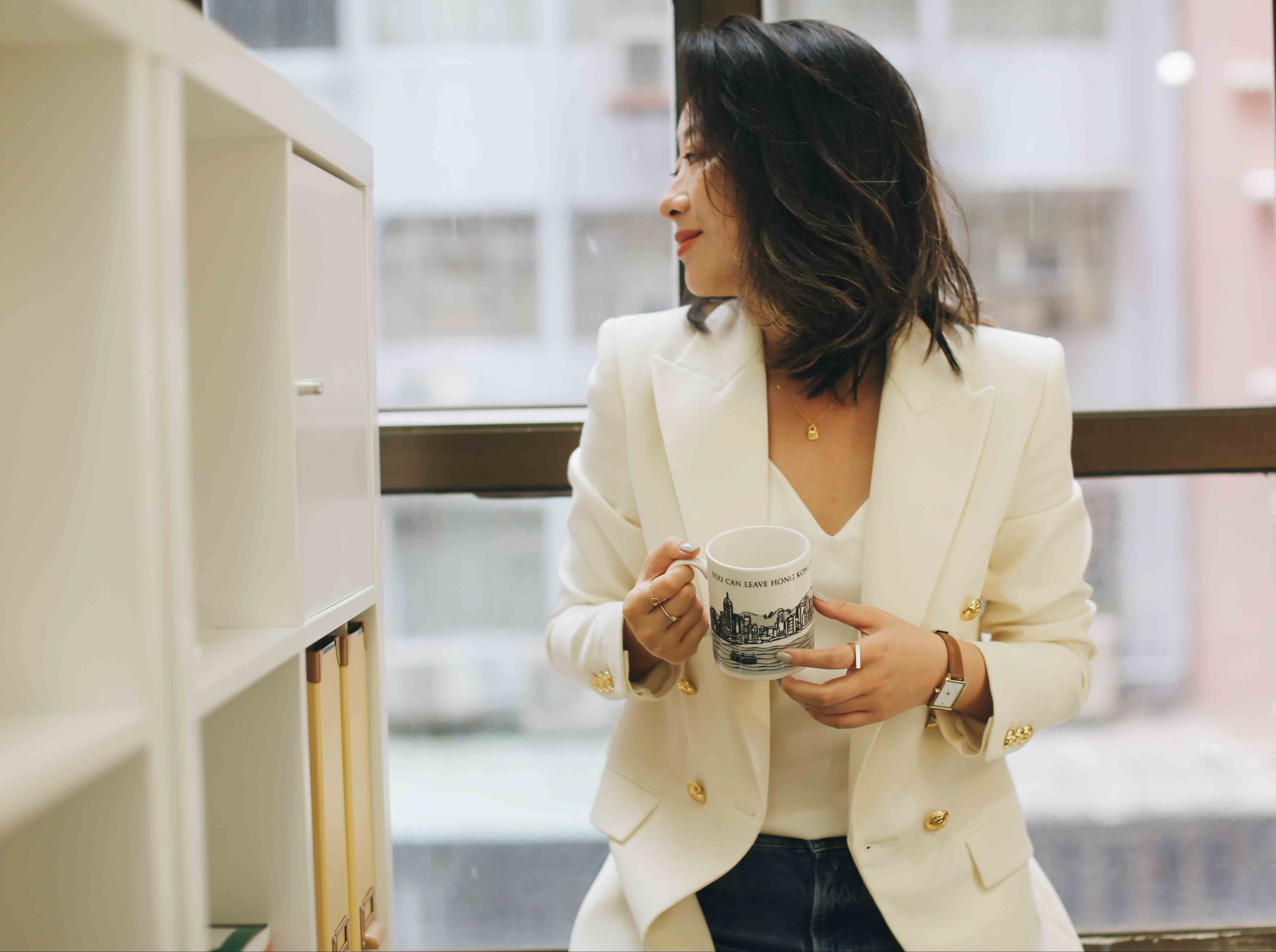 Who is she?
Name: Kellyn
Age: 30 yo
Project: Kklue
Personal motto: "Vision without guts is just fantasy" 
Insta: @kkluejewelry
Favorite Amalys: Grace
As an employee in the investment industry, Kellyn decided to give up everything to devote herself to her passion. She is now the founder of Kklue Jewelry.
In this interview, she explains the reason for this change of life, which now animates the second half of her life.
Introduce yourself in a few words and explain us how you've launched KKLUE.
I'm Kellyn Zhou, Founder of the fine jewellery brand KKLUE. Before pursuing a career in jewellery design, I worked in the investment world with a decent salary. However, inside my heart, I knew my true passion was not really there. At that time, I really hoped to find something that can be both my passion and my career. I gave up my job and started to explore different horizons. In 2016, I established a haute jewellery studio and later founded the brand KKLUE. I get my inspiration from nature, art and philosophy. Passionate by the perspectives of women from all paths of life, I have created a line of jewellery that is more focused on story, reflection and the female soul.

Describe the concept of  KKLUE in few words.
"Empowering, Feminine Strength,Elegant"
The true beauty of KKLUE lies in its independently strong, yet gentle feminine spirit. We encourage women to become what they are: brilliant, independent, and elegant.
What is your biggest motivation for this project?
KKLUE was created with the vision to refresh the jewelry industry. By combining timeless materials: gold and diamonds with a touch of modernity, we design fine jewelry with a contemporary style to be worn every day.
Which values do you want to promote trough KKLUE?
KKLUE /klu:/ comes from the word "clue", and represents the unknown and an ever-evolving journey of self-exploration. Our commitment with women's empowerment is at the core of KKLUE. Never stop exploring and becoming the best version of ourselves are the values we stand for and the values we aspire to promote to every woman who follows us.
What are you the most proud of so far?

When we received messages from our clients, saying that they are inspired by the idea of "exploring ourselves", and the feeling of Woman empowerement. That's exactly what our brand tries to tell. I am proud to see that our message is getting through, as it deserves to be heard.

What is the biggest difficulty you've gone through and how did you overcome it?
At the beginning, I simply thought about how I could execute quickly, but now I need to think about how to become a leader while our team grows bigger and bigger. I have to adapt myself into this position that I didn't feel comfortable earlier. I must overcome the challenge of moving from my role as a founder to a real manager.
"It's just like climbing a mountain : there is always a lot of people under the hill, a few people on the halfway, while few people actually reach the top"
Kellyn
What is the most precious advice you could give to a woman willing to embark on her own adventure ?
We have to believe that we can find the possibility of answering "Yes" where most people would give "No" as an answer. We need to be strong when we're trying to create something completely new. Don't be afraid of been denied, because you can always find out many potential risks and reasons behind the logic of all these denial. Then, by analyzing them, we can actuelly discover new chances.  
Any particular experience to share to those who want to take the plunge?
Many people fail, not because they didn't prepare enough, but rather because they give up voluntarily when they realize there are so many difficulties. For me, who is not particularly gifted, I believe that full devotion may be even more important than a "smart choice". All of that is just like climbing a mountain : there is always a lot of people under the hill, a few people on the halfway, while few people actually reach the top.
Discover
HER FAVORITE AMALYS