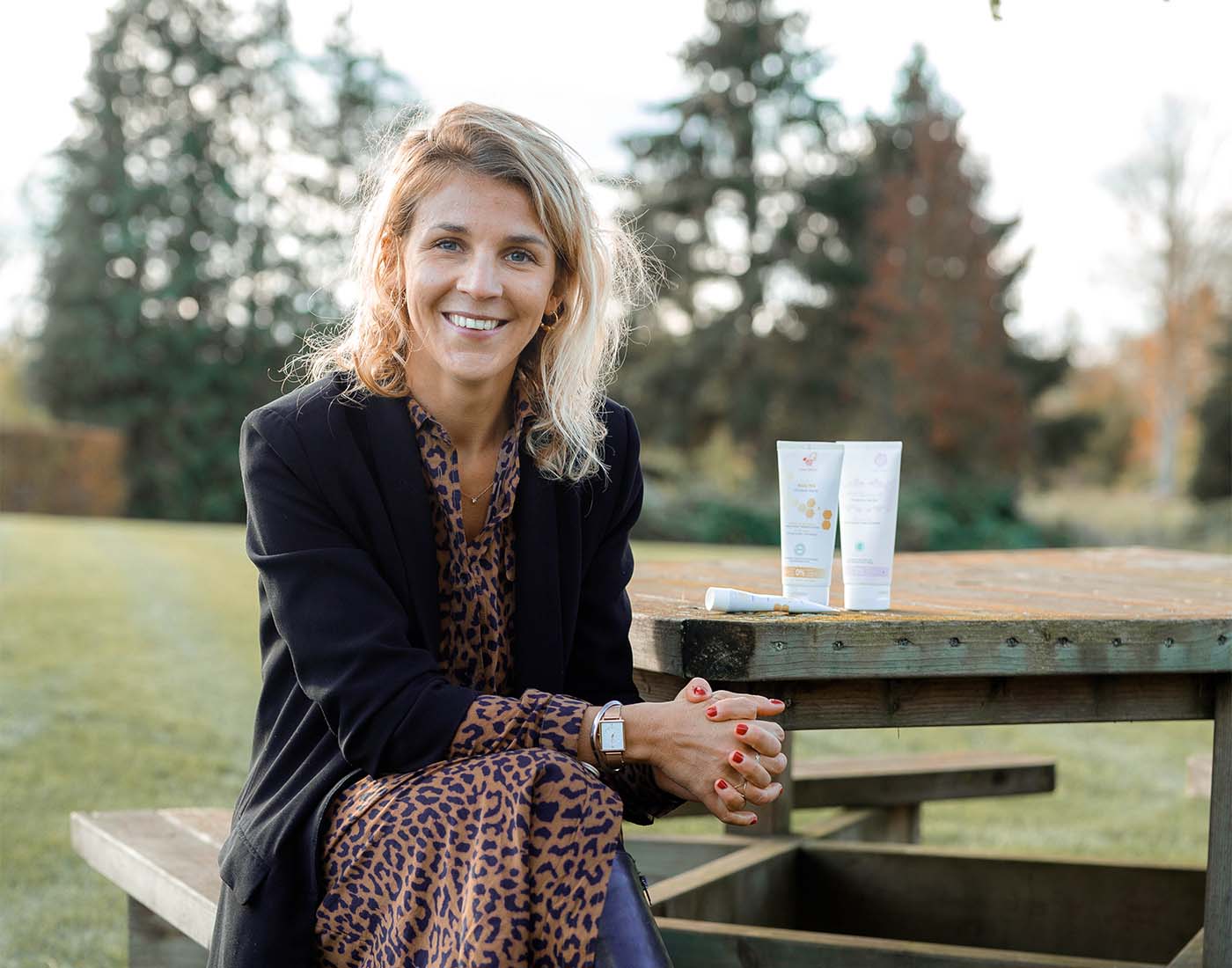 At 29, Marine André is a very active entrepreneurial mom at the head of its dermocosmetic skincare brand Bee Nature.
In this interview, she'll explain why she decided to launch her range of natural honey-based cosmetics.
Introduce yourself in a few words and explain us how your journey led you to launch Bee Nature.
My name is Marine and i'm 29. I am an entrepreneurial mom. I have three little boys at home and a very active lifestyle that requires a lot of energy and passion. I created Bee Nature as part of my thesis at the end of my engineering studies. In February 2020, we will celebrate the brand's 8th anniversary.
Describe the concept of Bee Nature in a few words.
Bee Nature is a range of natural dermocosmetic treatments based on honey. This range is intended for families from the age of 3 years. It contains more than 5% honey in each formula, so it's 10 times more concentrated than other honey-based products. The flagship ingredient is therefore organic fair trade honey. All production takes place in Belgium in a suitable work establishment by reintegrating, among others, people with disabilities in the work sector. We mainly distribute in pharmacies, drugstores and organic stores.
What is your main motivation for this project?

I grew up in the pharmacy sector, and with Bee nature I wanted to show that today it is possible to practice a much more natural and healthier dermatology through care and shower products
What are you most proud of so far?
Two years ago, we created the Babee Nature range to meet a growing demand for more natural products for infants. We created it in partnership with Cliniques Universitaires Saint-Luc and today we are third in the pharmacy market with our Babee Nature range. It is the very first range that combines dermatology and naturalness of formulas with a neutral pH for the skin of infants.

On a personal level, to be a mother of three wonderful little boys and twins. Only mothers who have had twins will understand.
"With Bee Nature, I wanted to show it is possible today to practice a much more natural and healthy dermatology through care and products for the shower"
Marine André
What is the biggest difficulty you've gone through and how did you overcome it?
I don't think there has been only one difficulty in the past eight years. There have been several in the creation and development of the business. The most complicated is to be a small Belgian brand with few means facing the giants of cosmetics.
Today, we are fortunate to have social media that require little financial means and influencers that allow us to support small brands.
What are the most precious advice you would give a woman to take on her own adventure?
The first would be to dare to jump in. I think it's really worth it. The second would be to surround yourself well both privately and professionally but also with coaches and networks.
Any particular experience to share with those who would like to take the plunge?
I would say not to wait for a product or service to be 100% perfect. I think you have to market it and adapt it as you go. For example, at Bee Nature, we work in open formula which means we are constantly improving our formulas. We put innovation first in terms of design as well as the formulation of ingredients.
Discover
HER FAVORITE AMALYS